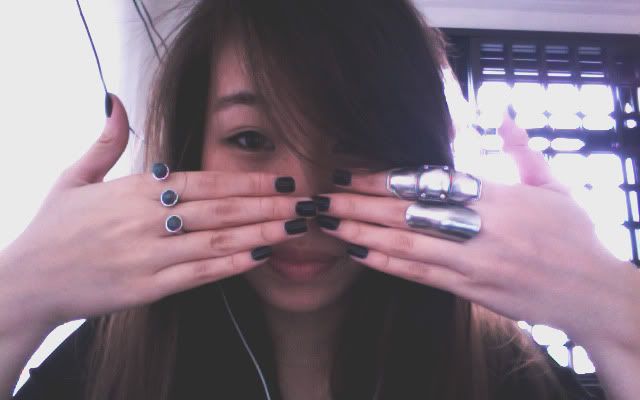 Check out ma new rings!
January is always a surreal month. It's already the fifth day. Despite me being a whiny cynical bitch, I do hope that 2011 wouldn't prove to be a total disappointment. Hoping for a fucking crazy twenty-first birthday party!
And if you need to know, yes I am still on the hunt for a job. Tough luck.